" Something happened and I definitely didn't expect it " Rivka said.
"So I really loved this. Apollo is definitely my favorite god [in the general Riordanverse], Meg is great, and it's nice to see some cameos from familiar characters throughout [although I still cannot believe that (view spoiler)[Rick just killed off Jason like that??? It feels wrong for him to die outside of his own series lol Like if Batman just died in some random Aquaman issue and never came back, because I'm pretty sure he won't be bringing him back to life but I guess we'll see (hide spoiler)]" Devann said.
" Let one year of agonizing wait begin. :') " Menglong Youk said.
"The third instalment in The Trials of Apollo series by Rick Riordan sees our heroes face the final Roman emperor in the Triumvirate, as well as meeting a large number of dryads in a very hot and desert like California. We're also joined by Piper and Jason, demigod heroes last seen in The Heroes of Olympus series - and let's just say they're on rather fractious terms...

This picks up the action straight away, as we see Apollo, Meg and Grover running for their lives in the Labyrinth while pursed by blood thirsty owls. As usual, there's a big dollop of humour, mythology and action here - but I also found this a bit darker than the previous instalments. In suddenly feels as though the gang are really at risk of loosing everything, without any help from former allies or Godly powers to save them this time. There's an overall feeling of anticipation and dread that runs throughout, which I actually found more exciting.

As usual, there's an eclectic mix of supporting characters. I was particularly drawn to the various desert dryads, such as Prickly Pear and Aloe Vera who seemed to perfectly incorporate their plants nature into their personality. I also liked seeing the development in Apollo, embracing his human nature more (whether he wants to or not) and accepting responsibility for his actions. However, I do miss a little of the old Apollo arrogance and swagger. I hope that hadn't been lost forever.

The antagonist here is also a lot more intimidating compared to Commodus and Nero. When we finally meet him, he seems to exude an aura of menace and madness that's unhinged and unpredictable. I'm looking forward to seeing what he brings in the next instalment.

(view spoiler)[My only let down was Jason's death. It felt rather flippant and gratuitous rather than furthering the plot in anyway. I was actually more upset by Money Maker's death, which managed to be both horrific and touching. I'm hoping that by returning his body to Camp Jupiter, his death will be more fulfilling in the next book, as he's given a proper Roman burial and his friends will have a chance to grieve. (hide spoiler)]" Sara said.
"Uncle Rick... what did you do to my heart...?

I'll admit the first two Trials of Apollo were just okay. This one, was brilliant.
So many emotions. Too many emotions.

I have grown to care about Piper and Jason as side characters in this one book, 10 times more than I did in the five Heroes of Olympus books.
I also FINALLY care Meg and Apollo and the relationship they have. I even love them.
Don't get me started on how wonderful it was to go on an adventure with Grover again.

It feels like the brilliant Rick Riordan has once again stepped up, which I didn't know was possible.
We got more darkness, more stakes, more heart. I was shocked at how brave some of Uncle Rick's decisions were but they work. They work so well...
I can't wait to see what else is coming.

P.S. I am destroyed. Writing this review before I turn back into a puddle." Eloise said.
"
"Remember what it's like to be human."



4.5 stars
TW: violence, death


The Writing
It's the classic Apollo-style writing that we had in the previous two Apollo books that I absolutely loved mixed with just classic Riordan writing that we get in all of his books and I also love. It's funny, it's got character, it's easy to fly through. I appreciate it. There's really not much else to be said about it.

The Plot/Pacing
It's so fastpaced! Something is constantly happening and you can't lose focus for even a second because if you do then you have to go back and reread paragraphs (which I did do, yes). There are so many new mythical creatures introduced in this book and the new emperor and ieterh it was just all really exciting in fastpaced and the Rick Riordan did that One Thing(TM) and broke all of our hearts. I will never forgive him for it. But, yes, plot was A+

The Characters
Apollo has developed and progressed so much a character starting from The Hidden Oracle that now he's almost unrecognizable. Meg has, too. THE CHARACTER DEVELOPMENT WAS SO BEAUTIFULLY DONE AND I LOVE IT SO MUCH!!

However, my favorite character still remains to be the Arrow of Dodona because, come on, Rick's weapons are always his best characters.

I also really enjoyed seeing all of the old characters that we got to see in this book and I loved seeing the new characters building relationships with the old characters and roerhioy hi I just really love Rick's characters, I think we get the point, let's move on now.

Overall
I LOVED THIS BOOK!! There is literally not a single thing I'd change about it except for maybe One Thing(tm), though I was pleasantly surprised by the fact that Rick would do something like One Thing(tm) and I think it's good that he's making those decisions. It raises the stakes, which is nice to see.

~~~
Why do you do this to me, Rick? Why???
" N (they/them) said.

"

Was Jason my favorite character? No. No he wasn't. DID I STILL SOB WHEN HE FREAKING DIED??? YOU BET YOUR ASS I DID



Rick has never shied away from killing off characters (IM STILL NOT OVER BECKENDORF AND SELENA) but this time he went after ONE OF THE SEVEN! I've been reading Riordan's books for almost a decade now and was truly shocked when this happened.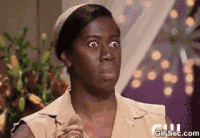 My baby boy Percy better be safe and get to go to college and have cute dates with his gf and get a cute apartment in New Rome and be a cool teacher/councilor omg "Hey Mr. Jackson? What was it like to go on a billion quests??" PERCY WOULD BE LIKE "DONT EVEN THINK ABOUT IT TIMMY"" Davina Herondale said.
"The hardcover of this book just appeared on my doorstep today, a gift from the publicist for review. Nice!! BUT ... I haven't read the prior two books in this Trials of Apollo series. What do I need to know about Riordan's version of The Story of Apollo (Thus Far), so I'm not completely lost when I jump into this third volume?

Update: So my 16 year old son came home from school and dug the first two Apollo books (which I didn't even remember that we had) out from some basement pile of books and handed them to me, so yay, problem solved. (I'll probably just skim them though.) In the same breath, he announced to me that he hasn't read them and probably won't because he isn't much into Riordan's books any more, so I think we've maxed out on the help my teenager will be providing me here. :)" Tadiana ✩Night Owl☽ said.