"Sooooooo. I read this like, what, a month ago?? (It feels like a year ago.) | Thus, this review will be in a mess and pretty much all over the place, because do I edit my reviews after I write them? Not really. :)

This will be fairly short.

The characters, of course, are amazing and sassy. What else did you expect from Rick Riordan? Not serious characters, of course. We have Apollo, who is extremely arrogant and cocky but also sarcastic and somehow still likeable??? I mean, sometimes I felt like it was a little MUCH, but he was cool. Also!!! He was BI!!! Yes please thank you.

Meg is another irritatingly likeable character (though again, sometimes I felt like it was a bit MUCH). LEO IS HERE and he is absolutely amazing, that little sweetie. <3 Calypso was also present, but I don't like the way she was written?? She's a very strong character, but because Apollo viewed her as "annoying", it kind of made me think of her as "annoying" too and NO.

There were some other people whose names I forgot. Jo?? Gretchen?? Okay definitely not Gretchen what kind of name is that.

I LOVE the diversity in this book! We have Apollo who's bi, a featured f/f couple with an adopted daughter, a certain sassy little Spanish dude, and other people I forgot. Rick's newer books are containing more and more diversity and YASSSS.

Umm the plot. It contained a prophecy, as per the Rick Riordan Formula, but it was kind of different this time?? Not really a quest, more like… lots of action-y fighting stuff. (I'M SORRY I TOLD YOU I REMEMBER NOTHING also I fail at describing plot.) I appreciate the fact that Rick is trying out new forms of plots!

As always, Rick is hilarious and sarcastic and sassy. I'd probably be very disturbed if he suddenly stopped being this way??? This is his trademark. Oh, and I also LOVED the haikus at the beginning of each chapter!! (Tho I sometimes skipped them because I was caught up with the action…)

This was a nice, solid book from one of my favorite authors EVER. While I didn't have things I disliked (that I REMEMBER), there weren't things that I really really LOVED. Nothing stood out. Which is why I struggled (not really) to write this review. So that's why it's four stars instead of five. BUT. I recommend this book (after the first, of course) to all of Frick's of Rick's fans!

Also this took six days to finish and I'm trying to figure out what was wrong with me." may ➹ said.
" My Video Review:https://youtu.be/CGQpo8ByYig " Connor said.
"FIND ALL MY REVIEWS FOR THE TRIALS OF APOLLO ON MY BLOG

The Dark Prophecy is the second book in the Trials of Apollo, a series focusing on the god Apollo who has been cast down to Earth as a mortal and forced to complete a quest to save everyone. I have a review up for the first book, the one before this review on my blog. I will also warn that there may be a few minor spoilers for book one, but if you're not too bothered by that then read ahead, friends!

The Dark Prophecy may be my least favourite of Rick Riordan's books ever. It was just not enjoyable for me. I felt the storyline just fell flat. There wasn't as much going on and at times it felt that nothing was furthering this story. It was annoying, honestly, and made for a relatively boring plot line. I mean, there were some interesting points but at some points, I felt that there were too many storylines happening within this particular one.

The second book in the Trials of Apollo picks up soon after the first book. We have Leo, Calypso and Apollo ride off on Festus, a mechanical dragon that Leo helped in The Heroes' of Olympus. Apollo must defeat the next emperor in order to reclaim his oracle. Honestly, I don't have much of an idea of what really went down in this book. I was pretty confused and I'm not sure if it's because I read the book fast or simply because it wasn't explained well. I feel that Rick Riordan really used his name to push this crappy book through.

L I K E S
✗ FAST STORYLINE

I realize I did just complain about this but the storyline was fast. It was action filled and I think that's what led to a lot of my confusion throughout the book. I typically love when a lot happens in a book but I just wish that this one had slowed down a little. Maybe it's because I'm older but I just feel like these characters deserve a nice nap. I also got lost in the Greek/Roman mythology and kept jumbling them.

Reading back I realized that this should be in dislikes but I did enjoy the storyline.

✗ GOOD CHARACTER DEVELOPMENT

Every character but our lead had some great character development. They're all growing and realizing things (wow, Kylie Jenner is up in here). A lot of characters come to a standstill in Rick Riordan's second books, in my opinion, but I feel like the cast, overall, was being pushed forward which made for an obviously more enjoyable story.

✗ A F/F COUPLE

Why did one of my favourite couples have to be in the worst books? I have a theory that f/f couples are literally the best to read about. They always make me giddy and the couple in The Dark Prophecy was no different. Emmie and Josephine are ex-Hunters of Artemis who fell in love with each other and left. It is bittersweet. They take care of the Waystation now, where Hunters drop in every now and again and help care for them. I loved it. Their added storyline was one that made me really happy to read, but also really sad.

I'm still stoked that there was an f/f couple. If only Rick Riordan would put one at the centre of his books. There aren't enough in fiction, especially YA and middle grade.

D I S L I K E S
✗ FELT LIKE ALL THE CHARACTER DEVELOPMENT THAT APOLLO HAD THE LAST BOOK DISAPPEARED

This has to be my biggest complaint. Obviously, we've already read one book from Apollo's perspective, but it felt that everything he had done in the past book was gone. It had literally disappeared and he no longer cared again. It just felt like we were starting from scratch. At times his voice throughout the novel grated on me as well. I read all three books very close together and this was the only one that did that to me.

Apollo is obviously going to be a jerk and will not change 100% by the end of this series, I'm just still so annoyed because he had gained some sense of caring throughout The Hidden Oracle and The Dark Prophecy had it gone.

I did not read a whole book to have my time wasted in a second, no way.

✗ AT TIMES IT FEELS LIKE THE CHARACTERS FROM OTHER BOOKS TAKE OVER THE STORY

I can see what Rick Riordan is trying to do, he's trying to show fans of his other series the happy endings of the previous characters they wrote. However, it just felt weak at times. Maybe it's because I don't care about either Leo or Calypso but it felt that at times their bickering and post-war romance took over. I really didn't care. Obviously, the previous book had included Percy Jackson, which I had no problems but, it just felt different here.

It really just felt like Rick Riordan was trying too hard, that he had no idea what he was doing throughout this book.

Overall, The Dark Prophecy isn't a bad book despite all my complaining. I did enjoy it but after reading every other of Rick Riordan's books it just didn't live up to the standards I had for this. I don't know if it's the voice of Apollo completely or simply the fact that I'm a picky bitch. Who knows, hopefully, the third book is better or I may just have to give up on this series.

Also, if you're looking to buy any books over at Book Depository, feel free to use my affiliate link! I gain a small 5% commission at no extra cost to you, and it really helps me out!." Amber Robertson said.
"Rating: 5

Riordan showcases once again his best skills: an irresistibly engaging narrator, funny and snarky side characters, embarrassing and dangerous scenarios, and an abundance of humor. Infused with allusion to classical mythology and other historical events, the plot is fast-paced and follows Apollo and his friends through a series of tests and other obstacles: he encounters two admirable former Hunters, a certain glass-eyed toughie and plenty of demigods. Apollo's mis-adventures are engrossing: it isn't all fun and games, in fact Riordan manages to incorporate rather sensitive issues without ever interrupting the story's upbeat momentum.



*sees the expected publication*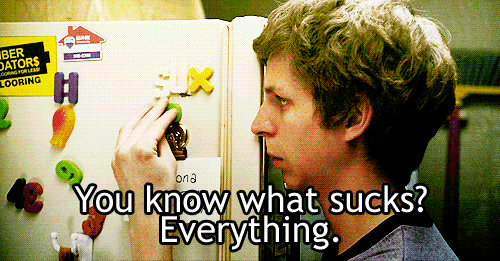 *thinks about The Hidden Oracle*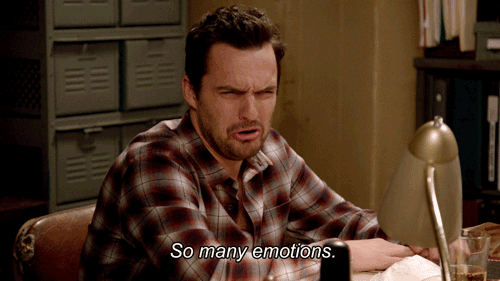 May? May 2017?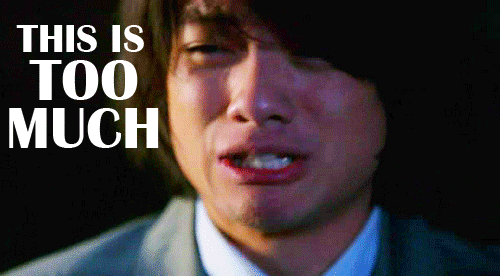 Okay...I can wait. I am totally okay with waiting.

" Anna Luce Smyth said.

"

Eh, what? No, no, no. It took 12 months for me to get to read this. It can't just be over in 2 days. NO, IT CAN'T. SHUT UP.


When you've been part of a fandom for years and years, every shred of objectivity slowly melts away until you're left with blind adoration and a puppy-eyed face asking for more. And more. And more. I was annoyed quite a lot while reading the Dark Prophecy. There were countless times where I went, "oh, here we go again" and "come on, we've been through this before" and "I know how this is going to turn out". But, ever since I finished this, I've been feeling nostalgic and sad and wondering why was I annoyed in the first place.


Call it a hazard of reading Rick Riordan for the past 7+ years. No matter how predictable his books get, I will ALWAYS, till the end of my days, love them.


Now, let's talk about the things that irritated me:
- The same old pattern. Don't ask me, read his books.
- The forgetting-major-life-saving-information right until it's absolutely necessary (read: convenient) to know said information.
- Leo and Calypso, who promised to be a wonderful ship but weren't. There was no spark, no feels, no fun. The ship was stranded on calm seas. BORING.
- Calypso. I just, she was really,… I don't know.
- Apollo harping on (sorry, had to do it) and on about how scared he was and how he couldn't wait to turn into his godly godliness. This narcissistic and vain commentary worked fine in the first book where he was actually an ass but here it served only to make jokes and I didn't like it. He had very obviously 'matured' and he cared about the friends he had made. The development has been wonderful but while I don't want him to change completely and turn into a humble bumblebee, I think this is something that should be cut proportional to his development in the future books.
- How our heroes find themselves in mortal peril with no point of return until right when they're about to be smashed into a pulp, they're saved by allies. (re: same old pattern)
- Apollo and Meg. I don't know where they stand and it's irritating the shit outta me. She's 12 and he's 16. What CAN happen? It's not going into the brother-sister route far as I can tell.
- Apollo's haikus. I had LOVED them in the first one. They were much better then.
- How slowly time passes between books. There are literally days separating them. I mean it's good and all for future books or whatever but it just makes me angry now. This entire book spanned a maximum of 4 or 5 days at most and the previous ones as well as new ones will do the same. The characters seem stuck in a time loop.
- How convenient everything is.


The humor was rad. The humor always wins. It's virtually impossible to read a RR book and not laugh. It was comparatively diminished and less amusing but there all the same.


I scowled at him. "Don't test me, Valdez. When I'm a god again, I will make a constellation out of you. I will call it the Small Exploding Latino."


Apollo's Shakespeare-spouting arrow:
"HITTEST ME WITH THY BEST SHOT"
"SEEKEST THOU THE CHOO-CHOO"
"VERILY, THOU ART DENSER THAN A COMBAT OSTRICH CUBE"


- A character in this book is apparently the descendant of African deities? Who think there'll be a series about that? *raises both hands*
- We'll have Jason, Piper, Hazel and Frank in the next book. And Grover Underwood. I aggressively hope that once Magnus Chase is done, Annabeth and Percy return and become a part of this series.


Hmm, what else? Oh yeah…



" Sara Saif said.

"English review at bottom. Spoiler alert.
Rereading this in the #ReadRiordanBookClub for March, 2018.

RESEÑA DE RELECTURA!

Olvida todo lo que dije sobre TDP la primera vez que lo leí. Es una maravilla.
Dejo el review original porque me gusta a pesar de que ya no comparto estos sentimientos con el yo del 2017.

RATING ORIGINAL: 3 estrellas
RESEÑA ORIGINAL!

"As long as Gods shall live, so long shall I love you"

Voy a manejar porcentajes en este review porque me siento matemático af.
Ok, para empezar, debo decir que este libro no me gustó. No. Lo siento. Pero en un 75% del libro no pASÓ NADA! Nada.
De verdad que estoy decepcionada del resultado. La espera y relectura de The Hidden Oracle (al que sí le di las 5 estrellas porque es perfecto) me subieron muchísimo más las expectativas de The Dark Prophecy, y aquí estamos: yo, dándole 2/3 estrellas a otra novela y ustedes leyendo mis reseñas hater de libros que en teoría debí amar.
Ahora sí comenzaré.

"You don't have to be a god. Just do your best to your friends"

Apollo: Honestamente, Apollo ya me cansó. Lo amo y siento una gratitud inmensa a él por ser mi godly daddy pero, ya me cansé. Este fue él durante el libro: 25% renegando de su condición mortal y queriendo ser un dios de nuevo porque ser humano apesta; 25% llorando por sus amores perdidos; 50% vomitando. Ese es él. Aunque debo decir que esas cosas lo hacen un personaje real y creíble, pero, hasta ahí. Creo que cinco libros es mucho. No sé, últimamente nada me sorprende.
Otra cosa, yo AMO A LOS LGBT+! Los amo. Pero ya, Rick, un 80% de la población en sus libros es comunidad lgbt+, ya casi no quedan heterosexuales en el Riorduniverso o como se llama. En TDP, están Apollo, mas gay que la vaina; (view spoiler)[Commodus, también fue un amor secreto de Apollo y eso hasta cierto punto me gustó. También tenemos esta lesbian ex-hunters couple conformada por Josephine y Emmie quienes me parecieron cute, hasta cierto punto, y por último, tenemos a Tall, Dark and Jimmy, quién tiene novia, pero obvio, Apollo es pato y se la pasa atrás de los tipos guapix (hide spoiler)]" Luc Ghost said.

"HITTEST ME WITH THY BEST SHOT!

Calypso edged toward the griffins. I followed behind her—not because I was scared to lead, mind you. Everyone knows that when advancing into danger, the soprano goes first. They are your infantry, while the altos and tenors are your cavalry, and the bass your artillery. I've tried to explain this to Ares a million times, but he has no clue about vocal arrangement.

It has been months since I've read a really entertaining book and I've forgotten just how easy Riordan can make me laugh. This book certainly did not fall short of my expectations! I've been a fan of Riordan since The Lightning Thief days and I found this to be oddly nostalgic (not that the other books weren't but...you know) and satisfyingly awesome. Better than the first book in this series too. Now I just realized how badly I miss Riordan's Greek-Roman world.

I just absolutely adore Apollo's character development here and how his relationships with other people got better when he's not a jackass.

Can't wait to read The Burning Maze because we now have a cover, people!" ✨ D i a n n a ✨ said.

"
This book is such an absolute delight. It's one of those things in life you thought you really didn't need until it enters your life and proves you completely wrong. Then, you vociferously realize that you need more of it, NOW.

In a world where hatred, suffering, and oppression seem to proliferate exponentially (at least in the news, no thanks to the orange cheeto occupying the white house and his enablers in the house and senate), this book is a much-needed tonic of unbridled laughter, sass, and joy. The book is low-stakes (in terms of stress) while being completely unpredictable. Again, didn't realize how much I needed that.

It is no secret that Rick Riordan has a magical gift for writing characters that one learns to grow and care deeply about (why I am such a big fan of him). And he does it again in this series. I LOVE THE CHARACTER OF APOLLO SO MUCH. <3 I am just so invested in all of these rad, beautiful characters in this messy, incredible world that Riordan has created. ALL OF THE MEMORIES AND FEELS. (For those who have not read the Percy Jackson and Heroes of Olympus series, reading these books will give you major spoilers. You must go read them. Now.)

I think the older I get, the more I grow to appreciate how radical a project that Riordan has undertaken--to write stories where people of color, womxn, LGBTQ+, and other marginalized peoples are normalized and celebrated. That everyone can be a fantastic demigod, hero, or even a god. And along the way, Rick Riordan teaches me so much about mythology without me ever even realizing it.

As Roxane Gay puts it, "we deserve to be entertained even as the world burns. There is enough room in our collective imagination to care about the fate of the world and" the fate of Apollo and the whole motley crew. And care we do.

before reading
Q: why do I ALWAYS read Rick Riordan books right when they come out?!

I should stop that practice because it ALWAYS ends up with me staring at the next release date like this:



*crying at the 1 year wait*" William said.