"Trust me on this. Riordan and Disappointment can never be in the same sentence. That Dude sure knows how to satiate your hunger for humor, actions and myths. I'm so sure that half of the time I guffawed when I read the book. Thee adventures the characters went through were so much fun to read about. I will sure smash those heads who says "Grr. Isn't it a middle grade series?" SO? WHAT IS YOUR DAMN PROBLEM?

Here comes our great-great-great Apollo as a pathetic whiny teeny mortal. The poetry sense, the godly powers, the memory of 173635333374639427226 years, the sun chariot and everything was pulled from him when he was thrown into the dump yard. He was dumped by his father Zeus back in the first book. In here, with the little bit pieces of a prophecy, Apollo sets his journey with the great inventor Leo and his princess whom he rescued from the island, Calypso. Boy! what an incredible team you have there, Apollo. HURRAY!

Nothing can change Apollo EVER. As always, he was so full of himself. Half of the time, his mind was dancing around the thoughts like 1. How dare you teeny little mortal mock me, I will blast you into dust when I have my godly powers. 2. Yes. You should grovel at my feet singing my praise for the limerick I just wrote.

Like every Riordan's book, this was filled with quests, prohecies, hilarious situations, dumb monsters, witty and diverse characters which made my heart burst into happiness." Janani said.
" i'm really not in a rick riordan mood right now but i don't want to dnf this?? on hold we go " prag ⚓ said.
"English review at bottom. Spoiler alert.

"As long as Gods shall live, so long shall I love you"

2.5/5

Voy a manejar porcentajes en este review porque me siento matemático af.
Ok, para empezar, debo decir que este libro no me gustó. No. Lo siento. Pero en un 75% del libro no pASÓ NADA! Nada.
De verdad que estoy decepcionada del resultado. La espera y relectura de The Hidden Oracle (al que sí le di las 5 estrellas porque es perfecto) me subieron muchísimo más las expectativas de The Dark Prophecy, y aquí estamos: yo, dándole 2/3 estrellas a otra novela y ustedes leyendo mis reseñas hater de libros que en teoría debí amar.
Ahora sí comenzaré.

"You don't have to be a god. Just do your best to your friends"

Apollo: Honestamente, Apollo ya me cansó. Lo amo y siento una gratitud inmensa a él por ser mi godly daddy pero, ya me cansé. Este fue él durante el libro: 25% renegando de su condición mortal y queriendo ser un dios de nuevo porque ser humano apesta; 25% llorando por sus amores perdidos; 50% vomitando. Ese es él. Aunque debo decir que esas cosas lo hacen un personaje real y creíble, pero, hasta ahí. Creo que cinco libros es mucho. No sé, últimamente nada me sorprende.
Otra cosa, yo AMO A LOS LGBT+! Los amo. Pero ya, Rick, un 80% de la población en sus libros es comunidad lgbt+, ya casi no quedan heterosexuales en el Riorduniverso o como se llama. En TDP, están Apollo, mas gay que la vaina; (view spoiler)[Commodus, también fue un amor secreto de Apollo y eso hasta cierto punto me gustó. También tenemos esta lesbian ex-hunters couple conformada por Josephine y Emmie quienes me parecieron cute, hasta cierto punto, y por último, tenemos a Tall, Dark and Jimmy, quién tiene novia, pero obvio, Apollo es pato y se la pasa atrás de los tipos guapix (hide spoiler)]" Lucy Ghost said.
"LOOK, I'M EXCITED AND REALLY BAD AT PUTTING SPOILER TAGS WHEN I'M EXCITED, READ AT YOUR OWN RISK.

You know, it really amazes me how Rick Riordan can somehow keep his formula going while at the same time turning his own favourite topics around. Because Trials of Apollo is different in its quests than Percy Jackson and the Olympians and Heroes of Olympus, and it's really nice to see. I feel like it revolves around home and family more than others - all the characters we know and love are like, actually safe for once (unless they take a jaunt out to help Apollo). Apollo, meanwhile, seems to always be protecting demigod safe spaces - last time it was Camp Half-Blood, and this time, it's the Waystation. (view spoiler)[Next time: New Rome. (hide spoiler)]" - ̗̀ jess ̖́- said.
" I miss Nico and Will so much *sobbing " Grace B said.
"4.5 stelline.

Ho amato tutto, Zio Rick non delude mai!
Mi è piaciuto continuare a seguire le avventure di Apollo e Meg, così come conoscere nuovi personaggi come Emmie e Jo e nuove creature come i grifoni.
Il ritorno di alcuni dei miei personaggi preferiti ovviamente mi ha entusiasmato! Adoro scoprire nuovi dettagli della vita di Apollo, legati al suo passato.

La scrittura di Rick è sempre semplice e scorrevole, ironica e leggera. Ho amato come Rick inserisca personaggi della comunità LGBT con naturalezza, com'è giusto che sia.

Devo ammettere che però continuo a preferire Magnus Chase, per ora. " Gabry said.
" 3.5 stars!Really enjoyed this sequel, though I did have some issues with it that I will talk about in my wrap-up video. " Melissa said.
"Rating: 5

Riordan showcases once again his best skills: an irresistibly engaging narrator, funny and snarky side characters, embarrassing and dangerous scenarios, and an abundance of humor. Infused with allusion to classical mythology and other historical events, the plot is fast-paced and follows Apollo and his friends through a series of tests and other obstacles: he encounters two admirable former Hunters, a certain glass-eyed toughie and plenty of demigods. Apollo's mis-adventures are engrossing: it isn't all fun and games, in fact Riordan manages to incorporate rather sensitive issues without ever interrupting the story's upbeat momentum.



*sees the expected publication*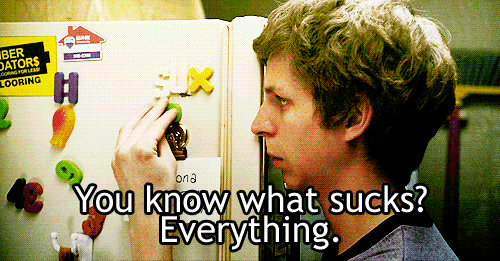 *thinks about The Hidden Oracle*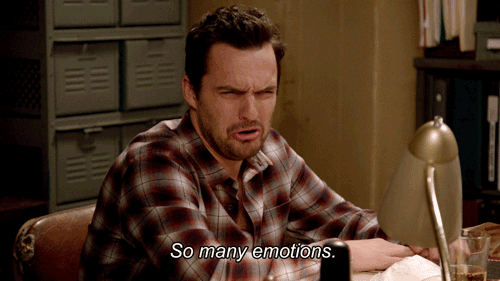 May? May 2017?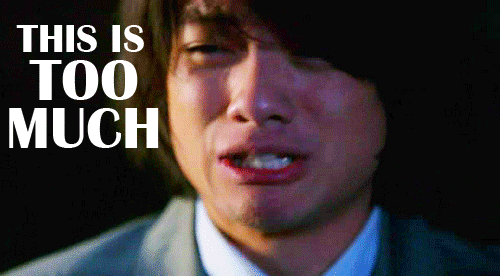 Okay...I can wait. I am totally okay with waiting.

" Anna Smyth said.