"12/21/15: I got this last night for Nephew. This particular edition has cardboard pages with holes bored through where the caterpillar has been eating. I'm hoping he will like the tactile presence of the book. I know he will like the bright colors.
*******
Update 1/4/16, post-holiday evaluation: Nephew LOVED this book. He had quite a stack of books under the Christmas tree this year. This was the first one he picked up. Later, after he climbed into mom's lap for a while, he pulled this with him and handed it over for reading. When asked if he wanted to look at other books, he most certainly did not. He wanted to read this one some more. In short, total, complete success. Because all that matters is that I am the best auntie. And also that I get Nephew addicted to Goodreads someday." Amy (Other Amy) said.
" Definitely reading all my nephews books before him and lets just say these books are dope as hell. This vegan caterpillar book has math and science so it's a 5 stars for me. " Omar Villafañe said.
" Very sweet and meaningful little book. " Renée Paule said.
" 3.0 stars. This is one Children's book that I did not read as a child but it was a favorite of my now five year old daughter and I must have read and enjoyed it a hundred times. " Stephen said.
" Forgot how wonderful this book is. With beautiful illustrations and a story all can understand, it's a favorite for my 5 yr old and my twin 2 yr olds. If you're one of those ppl that use the library often and only keep the special and unique for your own, you'll want to make this one part of your collection. " midnightfaerie said.
"Yes, I know, I have never, ever read this book before - it just wasn't a book available for some european kids.
And we were missing out!

I admit I become interested in this book after seeing this on tumblr:



I felt this on a deep spiritual level.

The book did not disappoint.
A very hungry caterpillar eats its way through a wide variety of foodstuffs, teaching children how to count, and the days of the week, while doing so.
I bet the puncholes are super awesome for little kids, I myself was fascinated by them, which is something I shouldn't have admitted out of self-respect, but here we are.

If you have little ones, or if you like children's books, or if you are interested on what shaped the early childhoods of children in other countries, you just have got to get your hands on this book!" Isa Lavinia said.
"if u haven't read this book wyd !!!! absolutely iconic, 11/10 would recommend my first fave book

it follows a very hungry caterpillar as he navigates this cruel, cruel world in search for a decent feed. Everyday he must rise and eat in a terrible, repetitive cycle that teaches us early of the mundanity of the working week.

But do not worry, for at the end (spOILER ALERT !) he becomes a beautiful butterfly, and all the time he's spent existing and living within this capitalistic society which demands we work everyday in order to achieve some far off dream is ACHIEVED as caterpillar self-actualises and becomes the best version of himself he could be. Caterpillar is the american dream.

the caterpillar: *eats too much, goes into a cocoon*
me, a child: I think he died!
the caterpillar, emerging as a butterfly: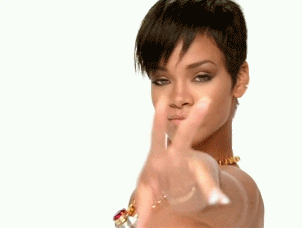 " ✨ jamieson ✨ said.
"


I remembered always reading "The Very Hungry Caterpillar" when I was small and I have always loved the sweet nature of this book. I still love this book to this very day! "The Very Hungry Caterpillar" is a popular children's book by Eric Carle and it is about how a very hungry caterpillar starts eating everything in its path. "The Very Hungry Caterpillar" is truly a cute and extraordinary book about food that children will love for many years!

Eric Carle has certainly done a great job at both illustrating and writing this book. What I really enjoyed about this book was Eric Carle's illustrations as they are extremely colorful and cute. I love the way that Eric Carle illustrated the caterpillar having a green long body and a red head and Eric Carle also did a great job at putting a surprised expression on the caterpillar's face when it first got out of its egg. I also love the illustrations of the caterpillar eating any food item that it comes across such as an apple and a piece of chocolate cake and you can see the cut out holes in the middle of the images of the food items indicating that the caterpillar ate through each food item. I definitely enjoyed Eric Carle's story of the caterpillar as it details the caterpillar's extreme hunger whenever it ate through so many food items. Eric Carle makes the story extremely cute and hilarious as the caterpillar literally eats twice its weight and I found myself laughing at the different types of food that the caterpillar ate. Many children will be awed at how much food the caterpillar, even I was surprised at how much food the caterpillar ate and I was not so surprised when the caterpillar had a stomachache, which will teach children about the importance of not overeating so much.




"The Very Hungry Caterpillar" is definitely one of those children's books that both children and adults will enjoy for its cute humor and colorful illustrations. I would recommend this book to children ages three and up since there is nothing inappropriate in this book unless you count the caterpillar's overeating escapade.

Review is also on: Rabbit Ears Book Blog



" Ronyell said.