" THIS IS TOO FREAKING PAINFUL I'LL BE BACK WHEN MY HEART IS READY TO DO A PROPER REVIEW OF THIS BOOK NOW I JUST WANT TO LAY DOWN AND CRY. " Iliana Matute said.
" wow I'm dead that was definitely the darkest book yetidk how I'm gonna survive until the next one I need it now4.5/5 " Jayni said.
" Uno dei libri più belli scritti da Zio Rick. " Gabry said.
" Something happened and I definitely didn't expect it " Rivka said.
" Let one year of agonizing wait begin. :') " Menglong Youk said.
"So I really loved this. Apollo is definitely my favorite god [in the general Riordanverse], Meg is great, and it's nice to see some cameos from familiar characters throughout [although I still cannot believe that (view spoiler)[Rick just killed off Jason like that??? It feels wrong for him to die outside of his own series lol Like if Batman just died in some random Aquaman issue and never came back, because I'm pretty sure he won't be bringing him back to life but I guess we'll see (hide spoiler)]" Devann said.
"Uncle Rick... what did you do to my heart...?

I'll admit the first two Trials of Apollo were just okay. This one, was brilliant.
So many emotions. Too many emotions.

I have grown to care about Piper and Jason as side characters in this one book, 10 times more than I did in the five Heroes of Olympus books.
I also FINALLY care Meg and Apollo and the relationship they have. I even love them.
Don't get me started on how wonderful it was to go on an adventure with Grover again.

It feels like the brilliant Rick Riordan has once again stepped up, which I didn't know was possible.
We got more darkness, more stakes, more heart. I was shocked at how brave some of Uncle Rick's decisions were but they work. They work so well...
I can't wait to see what else is coming.

P.S. I am destroyed. Writing this review before I turn back into a puddle." Eloise said.
"

Was Jason my favorite character? No. No he wasn't. DID I STILL SOB WHEN HE FREAKING DIED??? YOU BET YOUR ASS I DID



Rick has never shied away from killing off characters (IM STILL NOT OVER BECKENDORF AND SELENA) but this time he went after ONE OF THE SEVEN! I've been reading Riordan's books for almost a decade now and was truly shocked when this happened.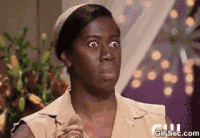 My baby boy Percy better be safe and get to go to college and have cute dates with his gf and get a cute apartment in New Rome and be a cool teacher/councilor omg "Hey Mr. Jackson? What was it like to go on a billion quests??" PERCY WOULD BE LIKE "DONT EVEN THINK ABOUT IT TIMMY"" Nikki Poulos said.